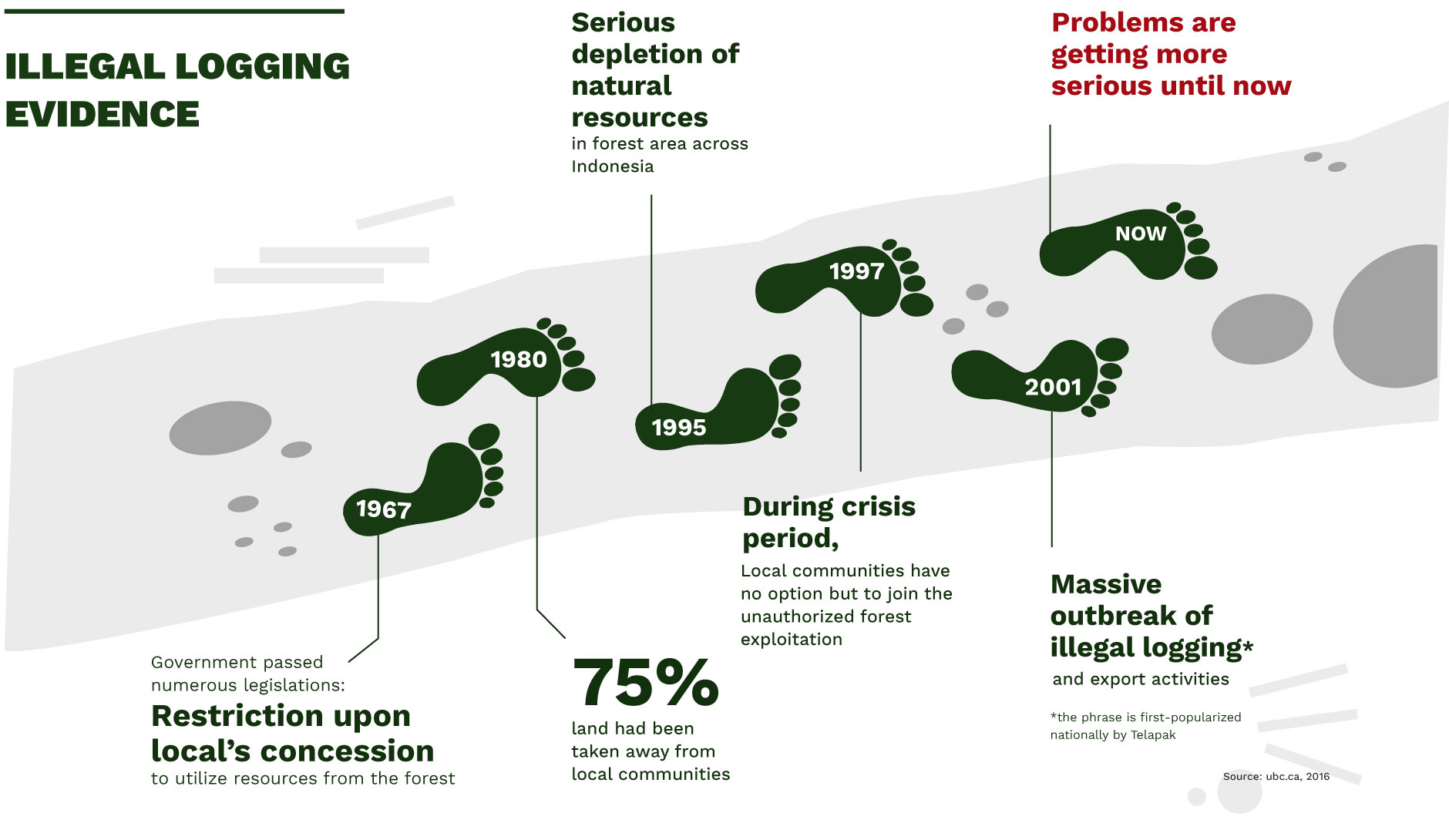 BRIEF REMARKS FROM TELAPAK'S PRESIDENT: TURNING A CATASTHROPE INTO A HOPE
It all started from a small village near Kendari, Southeast Sulawesi. I watched my friend being arrested for logging in a state forest without any legal permit. From there, I realized that numerous legislations passed on the natural resources management had caused the loss of local's harvesting rights in managing their long-accustomed resources. As an environmentalist who put a first priority on the sustainability basis, after establishing our own non-profit organization to combat illegal logging, we tried our best to halt the progression, but locals insisted "How will we acquire money? How on earth are we going to provide for our family?"
The problem stemmed from the small fraction involving locals living in a particular territory gradually triggered calamity for Indonesia as a whole living compartment.
The former deforestation issue due to the widespread of illegal logging had given a rise to economical downfall and natural disasters. On the other side of the theory, we knew that locals were not only the main actors involved in those current living circumstances. In fact, the communities coming across multidimensional layers were worth considering for.
Departing from the aforementioned problems, we noticed that it was not only forest which served as a protective grip to provide natural resources in a perpetual manner, but the intact ecosystem in a greater size of integration acting as an inseparable component. Hence, we envisioned that the direction to committing a sustainable livelihood must cover all kinds of the associated sectors. We then spanned our main concerns and interests to build a long-lasting foundation for the forthcoming generation based on sustainability principle with the expansion on farming, plantation, fisheries, ecotourism, and renewable energy sectors. We hope that it will be more than enough to sustain more and more generations living on earth.
Because after all, "Nature serves as the core substance of life with thousands of renewable energies sustaining million lives of the upcoming generations. And there is certainly no doubt about that."
TELAPAK'S CO-FOUNDER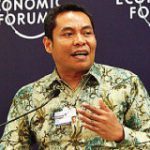 20-years of experiences on developing community-based organization in forestry and marine sectors.
Has received several national & multinational awards in regard to highly influential track records in natural-resources management
SILVERIUS UNGGUL
"FOR ME, NATURE SERVES AS THE CORE SUBSTANCE OF LIFE.
WITH ITS THOUSANDS OF RENEWABLE ENERGY, NATURE SUSTAINS MILLIONS OF LIVES FOR THE PRESENT AND FUTURE GENERATIONS."