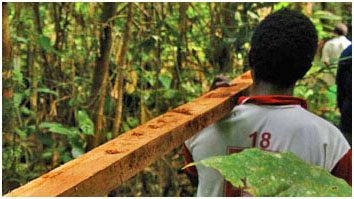 For Telapak, this activity is including a research and data and information searching that needed as a source of campaign. Information and data is connected with exploitation of nature resources and local/indigenous people who become victim from injustice exploitation. This activity is aimed to get accurate information and data so it can be used as an evidence for ecological injustice.
Investigation is a closed and secret research. Offcourse it is not easy to do. It needs special skill and ability to correct informations, collect data, and analize the result. This investigation also linked with something that danger and risky. So, the investigators have an ability to get rid from danger.
For the campaign, Telapak always do two kind of investigation, which is:
Desktop investigation, to collect data information and data for documents and online research.
Field investigation, to collect information and data on location where exploitation of nature resources happens.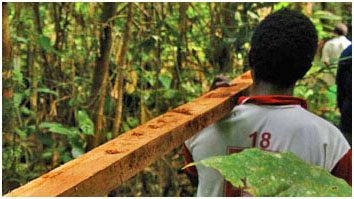 Bagi Telapak, kegiatan ini adalah kegiatan penelitian dan penelusuran data dan informasi yang dibutuhkan sebagai bahan kampanye. Data dan informasi yang dimaksud berhubungan dengan praktek-praktek yang eksploitatif terhadap sumberdaya alam dan masyarakat adat/lokal yang menjadi korban atas ketidakadilan pengelolaannya. Kegiatan ini ditujukan untuk memperoleh data dan informasi yang akurat sehingga nantinya dapat menjadi "bukti tak terbantahkan" atas ketidakadilan ekologis tersebut.
Sesuai dengan namanya, investigasi adalah sebuah penelitian yang bersifat tertutup dan rahasia. Tentunya hal ini tidak mudah dilakukan. Dibutuhkan kemampuan khusus untuk menggali informasi, mengambil data, dan menganalisa hasilnya. Investigasi ini umumnya juga berkaitan erat dengan sesuatu yang membahayakan keselamatan. Untuk itu seorang investigator juga harus memiliki kemampuan terhindar dari bahaya.
Untuk kepentingan kampanye yang dilakukan, Telapak selalu menerapkan 2 (dua) bentuk investigasi, yaitu:
Investigasi meja (desktop investigation) yang dilakukan untuk menggali data dan informasi atas dokumen-dokumen serta penelitian secara online melalui internet.
Investigasi lapangan (field investigation) untuk menggali data dan informasi langsung di lokasi terjadinya praktek eksploitasi atas sumberdaya alam.